While there are a plethora of similarities between standard BBQs and our beautifully engineered teppanyaki grills, there are also several differences between the two.
Electricity vs Gas
Cook-n-Dine's premium Ultradine Teppanyaki Grills utilise electricity, as opposed to most standard BBQ's, which commonly require gas bottles. Electricity is far more efficient as well as being more sustainable and consuming less energy. Cook-n-Dine's Teppanyaki grills can reach an exceptionally high heat , perfect for cooking with. All of our elegant, stainless steel grills utilise standard 3 pin power, meaning they can be plugged into any powerpoint. 
Cooking Variety
Due to the way most BBQ's are designed, they usually only have a small section with a flat grill, limiting the options on what can be cooked on them. But with an UltraDine Teppanyaki Grill, your cooking options are endless. The best part is it allows you to use fresh ingredients, allowing your guests to smell the aroma of the food as it cooks right in front of them. Meats, rice, vegetables for breakfast, lunch, and dinner. You can create a stunning fine dining experience right in your backyard.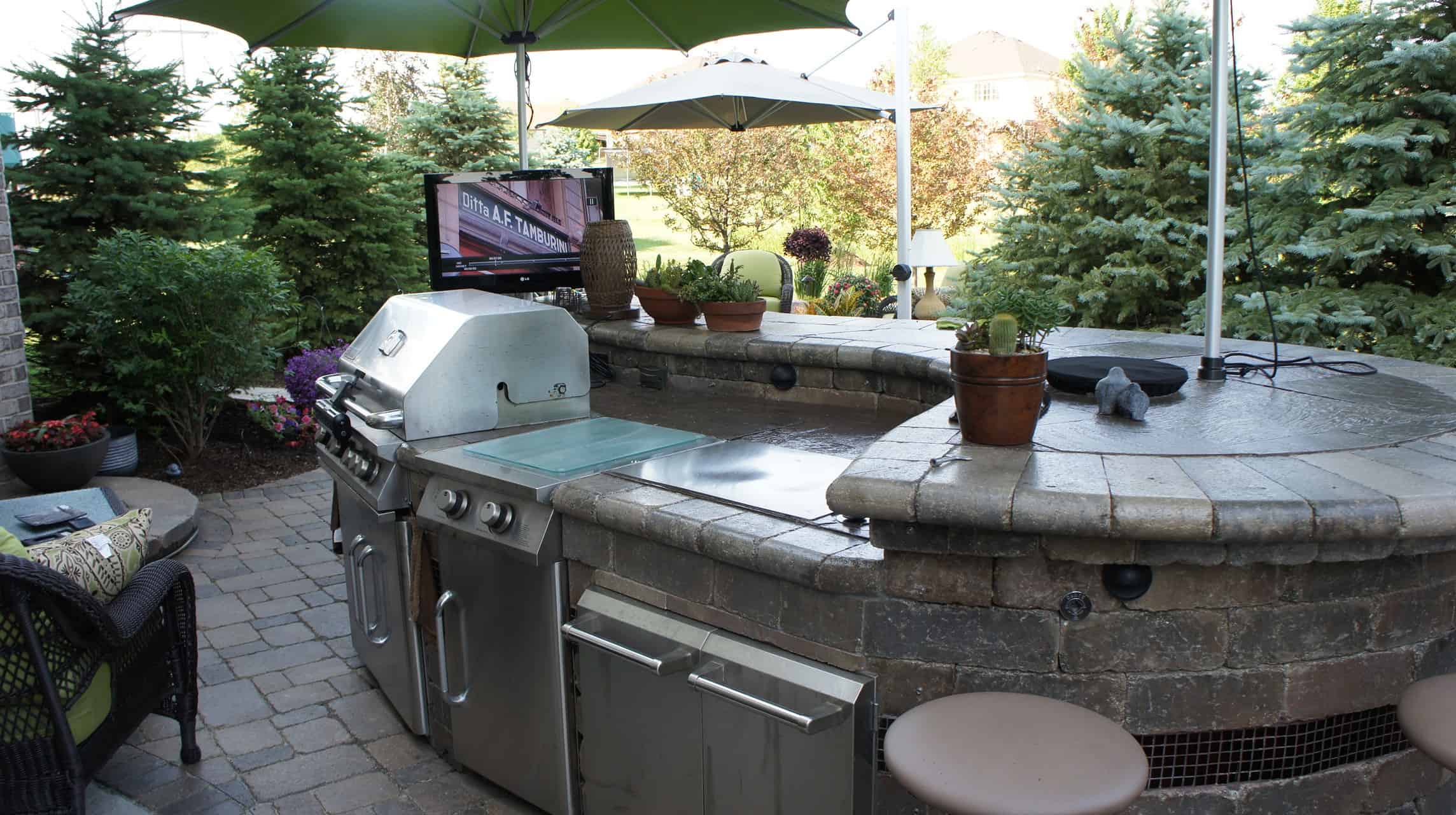 Entertainment Value
Teppanyaki grills, as opposed to BBQ grills, provide far more entertainment while cooking. When you think of cooking on a BBQ, you usually picture a group of Men standing around with a beer in their hands, flipping sausages and steak. But with a premium teppanyaki grill, those cooking become the chef, and every meal becomes a show. Teppanyaki cooking can be a thrilling experience, with every meal giving the opportunity for those around to admire and get involved with the cooking process. It allows them to cook, fry, steam, sauté, grill and broil their food. When have you seen a BBQ do all of that!
Convenient Cleaning
When you finish cooking on a standard BBQ, food residue and charcoal are often left on the grill, requiring the use of a scrubbing brush and cleaning products that can be harmful to the environment.
With a Teppanyaki grill, cleaning is unbelievably efficient. Upon entertaining your guests, the flat grill can be cleaned simply by using water. Just pour water into the centre, and with a no-scratch spatula, the residue will come off effortlessly. 
Get your UltraDine Teppanyaki Grill today
Like BBQ's, Cook-n-Dine's range of superior Teppanyaki grills comes in all different shapes and sizes. Here at Cook-N-Dine, we offer portable teppanyaki grills, build-in teppanyaki grills, teppanyaki tables and Japanese style teppanyaki grills.
Are you over your BBQ and want to be able to entertain your family and friends with your very own teppanyaki grill? Contact us today.