Explore the World of Cook N Dine
We love helping people make the perfect teppanyaki choice to enjoy their passion for good, healthy food! And our product the Ultradine Teppanyaki Plus is unique! Shallow dip technology brings you the benefits of enhanced flavour and easy cleanup.
Cook N Dine Australasia is based in NSW and has provided premium Ultradine Teppanyaki Plus grills to the Australian Market for over 16 years. All our products ship Australia wide. In addition to our industry-leading customer support, any Ultradine Plus comes with a two-year manufacturer's warranty for private use and 12 months for commercial use.
The Ultradine Teppanyaki Plus has been bringing satisfaction and pleasure to cooks and dinner guests all over Australia for over a decade! Cooking, frying, and grilling become entertainment with our brilliant, technically innovative, and virtually indestructible Ultradine Plus. Indulge in this pleasure every single day – whether you need your Ultrainde Plus built-in, are looking for something portable or want a free-standing table Cook n Dine lets you be the chef you've always wanted to be.
Explore the fascinating world of Cook N Dine!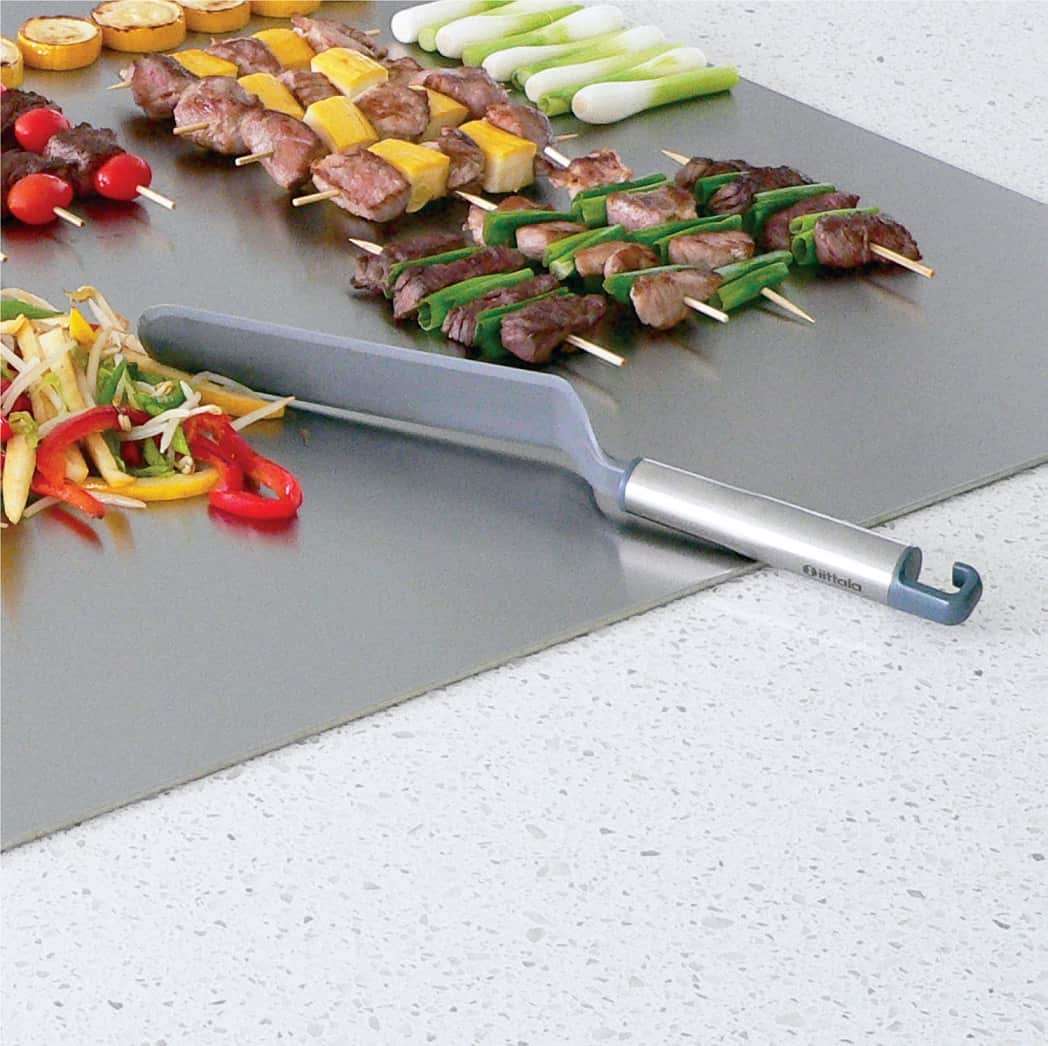 Made in Germany – Your Guarantee of Quality
All our Ultradine Teppanyaki Plus range features an intuitive German design of stunning elegance and timeless simplicity. They are entirely manufactured in Germany to the highest standards based on technology with decades of proven reliability. The manufacturers are uncompromising when it comes to quality!
Invented in Germany. Designed in Germany. Made in Germany to German production standards.
Cook N Dine products feature the latest German innovations with revolutionary shallow dip technology. The centre of the stainless-steel cooktop becomes concave when it is heated. This makes cooking even easier! The outer ring of the teppanyaki grill will even stay cool so it can be used for holding ingredients or serving utensils. This makes serving food to guests a simple, streamlined experience. These brilliant ideas have been brought magnificently to life by German engineering and expertise and are now available in many different sizes and designs.