Australians are known across the world for loving spending time cooking outdoors and socialising with mates and soaking up the sunshine while doing so. Whether it's at a park, beach or their outdoor alfresco area, 'putting a shrimp on the barbie' (as foreigners like to say) is about as iconic Australian as it gets.
Live near the coast and looking to upgrade your outdoor alfresco area but are worried about your area being affected by corrosion from salt air? Cook-N-Dine Ultradine Teppanyaki Plus cooktops are the ideal choice!
They are perfect for use outdoors
All of Cook-N-Dine's Ultradine Teppanyaki Grills are made from high-quality German 304-grade stainless steel – the most common form of stainless steel used around the world due to its excellent corrosion resistance and value. 304-grade stainless steel can withstand corrosion from most oxidizing acids. That durability makes 304-grade stainless steel easy to sanitise, and therefore ideal for food applications.
We often get asked the question: Does 304 stainless steel rust? There are more than 150 grades of stainless steel out there and some are simply more prone to rust than others. It is important to consider that, although 304-grade stainless steel can corrode, it will not rust in normal atmospheric conditions.
Another common question that we get asked is are our teppanyaki grills waterproof? Cook-N-Dine's outdoor teppanyaki grills are rated to IPX4 for weather protection/water resistance. This means that while they are indeed splash waterproof, you cannot submerge them into water.
Unlike most barbeques, Cook-N-Dine's teppanyaki grills are completely flameless and do not require fuel, charcoal or gas. Instead, they are fully electric and all electric and electronic components are completely enclosed and insulated.
All of this means that Ultradine Teppanyaki Grills are great for use in outdoor alfresco areas and in coastal areas with salty air. Some people have even used our outdoor teppanyaki grills whilst on a yacht without any issues – how fabulous is that!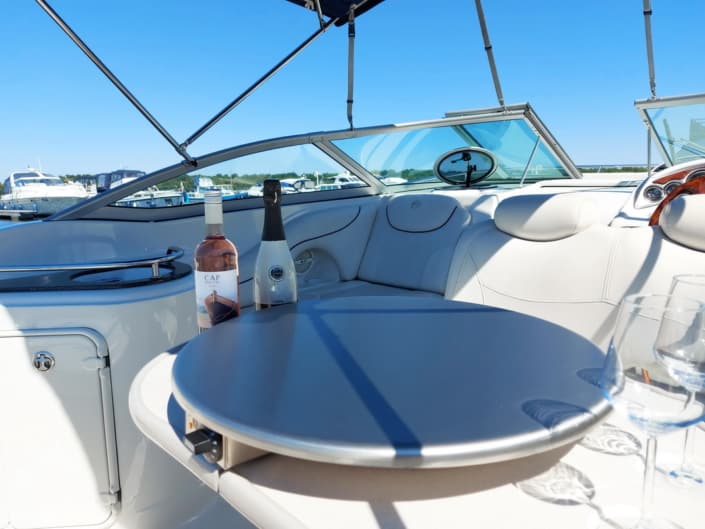 Let your creativity go wild
With an Ultradine Teppanyaki Grill, you can utilise so many different cooking methods including steaming, grilling, roasting, frying, sautéing and broiling. You can also use whatever ingredients you or your guests love to eat, whether that be meats like beef, chicken or lamb, vegetables like tomatoes, onions, carrots or capsicums or even fruits like bananas, apples and peaches.
And the best part is that you can cook your food right in front of your family and friends or let them cook their dishes just the way they like it!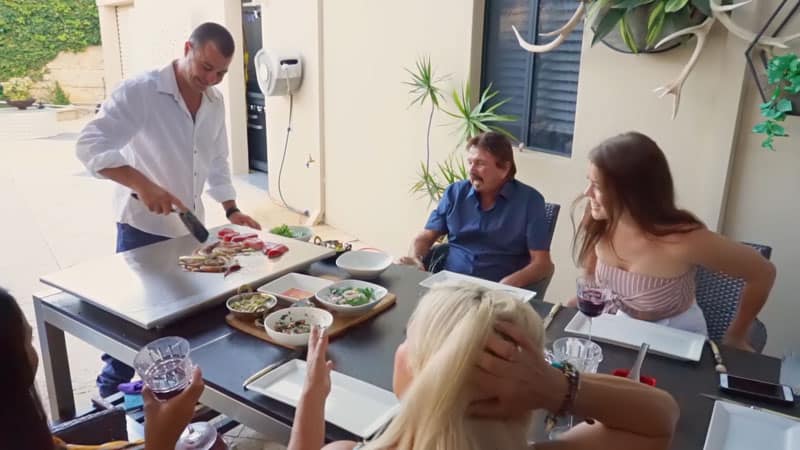 Easy to clean and maintain
Cleaning our outdoor teppanyaki grills is so quick and easy! Once you have finished cooking, stubborn food residues can be easily 'cooked off' by pouring a small amount of water around the warm cooking centre (similar to cleaning your stainless steel cookware when you bring water to a boil). We recommend using a flame-resistant, non-scratch and straight-edged stiff wooden spatula to gently loosen the residue. Use tongs to carefully wipe the remains off with a paper towel. Please use caution when doing this as the surface and liquids will be very hot. And the best thing is is that there is no need for harmful chemicals!
Are you ready to upgrade your outdoor entertaining space with a Cook-N-Dine Ultradine Teppanyaki Plus? Contact us today!